"The Future of 5G: How to Reach Connectivity & Security for SMEs"
On Monday, November 30th, 2020, SME Europe organized a Webinar titled "The Future of 5G: How to Reach Connectivity & Security for SMEs" to explore the future of 5G from an institutional, economic and innovation perspective in order to inform European approaches.
Hosted by Ivan Stefanec MEP, Member of IMCO Committee and President of SME Europe of the EPP, the event included a keynote by Peter Stuckmann, Head of Unit Future Connectivity Systems, DG CONNECT, European Commission, contributions by Neils Kalnins, Business Development at the Electronic Communications Office of Latvia, Lise Fuhr, Director General at European Telecommunications Network Operators, Sven Lachmund, Chairman of GSMA's Security Assurance Group and Senior Expert Network Security at Deutsche Telekom Security, Abraham Liu, Huawei's Chief Representative to the EU Institutions, and Paul Rübig, SME Europe's Honorary President, President of SME Connect and Member of the Board of Governors at the European Institute of Innovation and Technology, as well as concluding remarks by Pilar del Castillo MEP, Member of the ITRE and IMCO Committee. The Webinar was moderated by Michal Boni, First Minister of Administration and Digitalization of Poland 2011-2013, MEP 2014-2019 and, during his term, Rapporteur of the 5G Action Plan.
Welcoming speakers and attendees, Ivan Stefanec opened the floor remarking the importance of a programmatic focus on infrastructure as the solid, secure and resilient base for a thriving digital and interconnected ecosystem.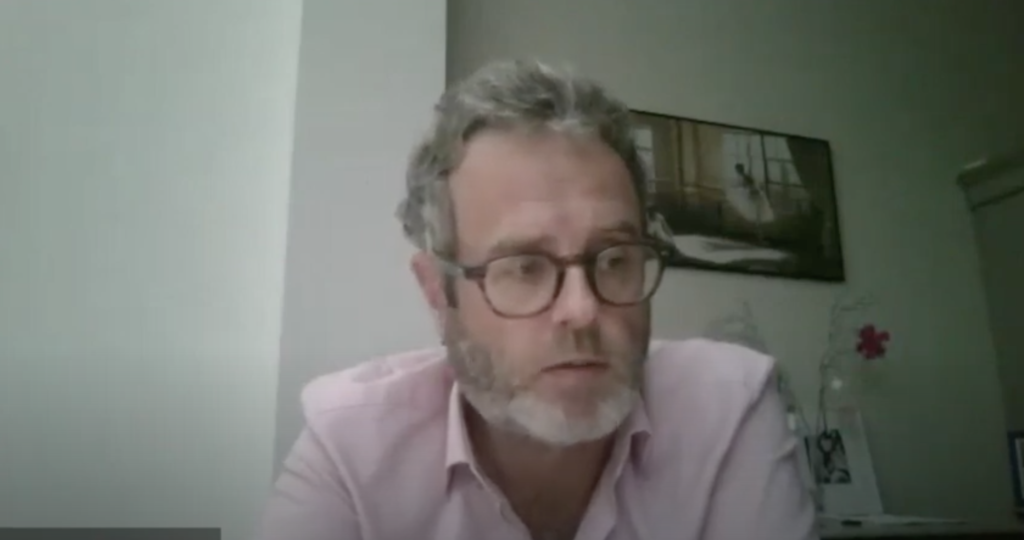 In his keynote speech, Peter Stuckmann followed suit stating that "5G is the enabler of digital and green recovery and transformation" and that "infrastructure projects are the key to growth and job creation," by including European SMEs in new, more open supply models.
Bringing forward the perspective of national technical regulators, Neils Kalnins emphasized that, for the development of 5G in Europe, bringing together industry stakeholders, institutional actors, SMEs in networks is crucial.
There are still roadblocks in the adoption of 5G, especially by smaller players, such as investment and inappropriate regulatory frameworks, but also communication and trust, added Lise Fuhr.
A cybersecurity expert, Sven Lachmund said that SMEs need proper support to assess the reliability of ICT, an issue that could be solved at a European level with the Cybersecurity Act and industry-specific certification standards that would streamline security assurances and guarantees.
In the aftermath of COVID-19, it is particularly important for SMEs to take advantage of 5G in order to lead recovery in both urban and rural areas. "Security is a precondition of the digital economy for SMEs to trust infrastructure, network and data," Abraham Liu stated.
For example, Dr. Paul Rübig pointed to the potential of public-private partnerships which could be harnessed to better include SMEs in the rollout of 5G and fiber as suppliers and consumers.
Lastly, Pilar del Castillo MEP closed the Webinar highlighted by stating "We need to make the mantra 'COVID-19 as the digital accelerator' a reality through concrete policies." With digitalization being a necessity for all economic sectors, 5G can enable new ways of working, increase productivity, reliability and capacity and reduce latency. High-quality connectivity stands to benefit millions of European SMEs by allowing them to compete globally.