The Future of Mobility: Solutions for Smart Cities in Europe
On June 27th, SME Europe organized a Working Dinner on the topic of The Future of Mobility: Solutions for Smart Cities in Europe. Bendt Bendtsen MEP, Committee on Industry, Research and Energy, President of SME Europe, opened the event with a welcome speech where he emphasized the importance of the mobility and digitalisation in order to be a more successful and competitive region. Also, for SMEs and for the societies as whole.


Paul Rubig MEP, Committee on Industry, Research and Energy, Chairman of Science and Technology Options Assessment (STOA), Honorary President of SME Europe gave a speech about the importance of SMEs and its major role in employing people. He underlined how essential sustainable development and resources are. His focus was based on how to build new networks to be successful and how critical is becoming the mobility issue. Followed by Deirdre Clune MEP, Committee on Transport and Tourism, who discussed the importance of innovations, how they can change our lives and what kind of impact do they have on the environment. He mentioned that creativity should be promoted and developed given the importance of designing smart and mobile things that meet citizens' needs. Smart cities are dependent on smart solutions. He brought up a question of what are the requirements from people and how to make mobility networks even more accessible to citizens.


Clare De La Torre, Director DG RTD Directorate H Transport, European Commission, discussed the mobility challenges. She underlined that 80% of the population live in cities now and the number will keep growing. Many of them travel quite a long distance to reach their work places thus, the need of smart mobility is increasing even more. One of the biggest challenges on this regard is the pollution due to increase of vehicles, thus, the European Commission is working in order to promote the usage of more environmentally friendly transport and is working on strategic research agenda in mobility looking for solutions to these challenges.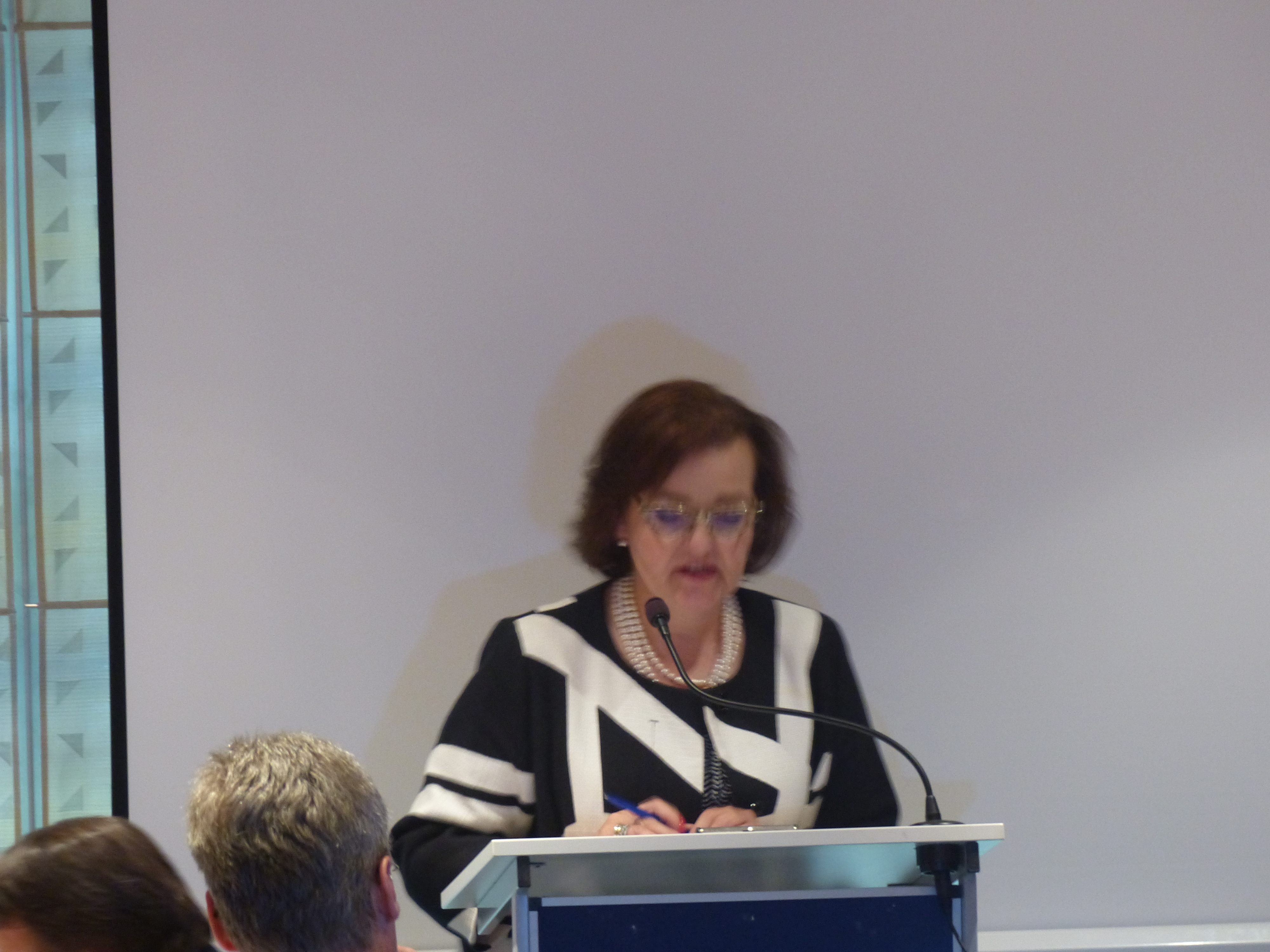 Then, Stephan Neugebauer, ERTRAC Chairman, BWM Group Director Global Research Coordination, discussed what future mobility can be like and which solutions can be offered for Smart Cities in Europe. He talked about the challenges cities face nowadays. He also mentioned different rules on the automotive industry that need to be modified. He said that electricity is becoming one of the solutions and that it needs to be developed at a higher level. He also mentioned that digitalisation can be another solution as it increases opportunities.


Rafael Cuesta, Head of Innovation, Transport for Greater Manchester, gave his speech about the future of mobility and brought examples of challenges and opportunities that are in Manchester right now. As urbanization creates new jobs it starts requiring new houses for people, which are hard to provide in big cities. As the world is changing very fast, they face and experience new things that have never happened before. Thus, new solutions need to be found for new challenges. To re-imagine the public transportation system so it can connect people in a more efficient way is critical and a huge amount of work needs to be done in order to make cities a great place to live.


To close the speakers' session of the dinner, Dominique Riquet MEP, Vice-Chair Committee on Transport and Tourism, gave his speech. He spoke about the old and new actors of smart cities and what requirements they pose. New Smart Cities need to be of a whole better quality, where safety is guaranteed and networks are increased so connections are easier and faster. Also, traffic and air pollution need to be reduced. He pointed out that this can be achieved by the effective use of resources and good administration and regulations.


Speeches were followed by a group discussions on each table. Participants debated about what could be a solution and how Smart Cities could be developed to bring more benefits for people, make them more environmentally friendly and increase their mobility at the same time. Also, what were the challenges and what needs to be avoided in order not to fail the process of improving the mobility and development.